Impacts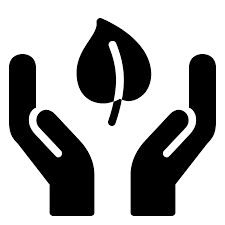 In today's competitive global educational environment, modern educational systems need to be agile, flexible, resilient, and possess dynamic capabilities. In this context, the advent of advanced digital technologies makes it possible for universities to completely innovate the concept of educational quality control in order to eliminative any educational defects and to maximize productivity in research innovation while increasing student graduation rates.
The INVEST4EXCELLENCE solution is equipped with several key enabling educational and digital technologies (e.g., Living Labs, EDUC8EU-system, machine learning, digital twins' paradigms and artificial intelligence (AI)) that can optimize all aspects of research and innovation promoted by the INVEST Alliance, especially towards the regional sustainability thematic area.
Τhe cooperation in research and innovation process will be further optimized in INVEST4EXCELLENCE through the provision of a multitude of virtualization and simulation modules such as Living Labs. In addition, INVEST4EXCELLENCE will provide specialized educational methodologies for the dynamic (re)-configuration and adjustment of research and innovation models, by directly exploiting quality control feedback to adjust appropriate parameters and realizing a context aware environment where human operators can rapidly reach informed educational and learning decisions regarding to improve productivity and avoid deficiencies.
Expected Impacts and how INVEST4EXCELLENCE will contribute:
Call Expected IMPACT 1: The provision of successful models for institutional transformation at research and innovation level, in line with the shared, integrated and long-term joint strategy of the 'European Universities' and in synergy with their education dimension.
A large educational community across Europe will actively participate in implementation and validation activities and thus maximize the learning impact of INVEST4EXCELLENCE project. All potential learners will discover, acquire, discuss and adapt the relevant research and innovation resources on their topics of interest, build, design and follow their learning maps. Furthermore, students' data, collected by dedicated modules of the EDUC8EU system, will be explored to develop predictive models by applying educational data mining methods that classify data or find relationships.
Call Expected IMPACT 2: Tangible progress towards the institutional transformation of the individual universities and of the alliances in the field of research and innovation, taking into account the diverse level of transformation readiness of the individual alliance members.
INVEST4EXCELLENCE will influence the interactions between institutional adaptation and the transformation of research and innovation systems by analysing change and adjustment in all the alliance science institutions. A heuristic framework of institutional change will be applied for the case of the three thematic areas of studies within the INVEST initiative i.e. environmental protection, quality of life and entrepreneurship.
Call Expected IMPACT 3: Increased internationalisation of university activities in the field of research and innovation within and beyond Europe and raising the international profile.
The implementation of INVEST4EXCELLENCE will be characterized with an increase of theoretically and methodologically ambitious studies without a dominant disciplinary, conceptual, or methodological "home." A panoramic repertoire of research topics will emanate from mobility, mutual influence of higher education systems, and internationalisation of the substance of teaching and learning to institutional strategies, knowledge transfer, cooperation and competition, and national and supranational policies.
Call Expected IMPACT 4: Economic impact of research and innovation as a result of integrated international university cooperation.
INVEST4EXCELLENCE universities will be recognized and increasingly seen as centres and cradles of knowledge production in the transnational innovation process. The discovery of new technology application will be used by the industry to introduce new or improved products and services, develop new technical know-how and produce and test equipment that can be applied to industrial processes to enhance productivity.
Call Expected IMPACT 5: Social impacts as a result of responsible research and innovation.
INVEST4EXCELLENCE's main goal is to promote responsible research and innovation under the prerequisite of social responsibility i.e. the willingness to develop sustainable research and technological solutions that consider the social impacts from different perspectives.